Fooda of the Tohoku region
* The tasting of local products in the TOHOKU HOUSE has been cancelled.
Aomori Prefecture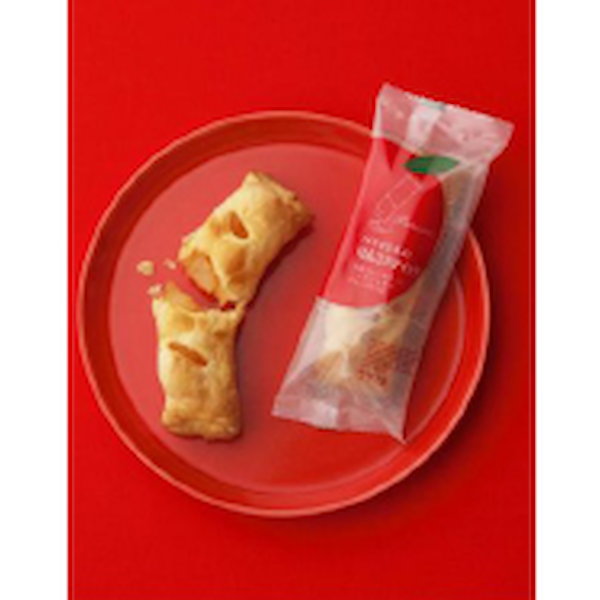 Patissier's Ringo Stick
Hirosaki City, Aomori Prefecture
Thick cuts of Aomori Prefecture–grown apples mixed with sponge-cake batter and wrapped in pie crust. Larger-than-usual fruit chunks make for a juicy, satisfying treat. An item with a volume of apple so generous, it can only have come from "Apple Country" Aomori.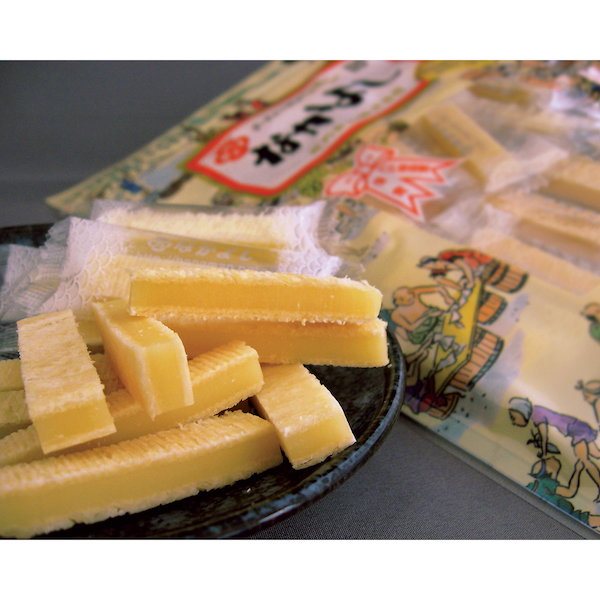 Nakayoshi
Hachinohe City, Aomori Prefecture
Distinctive specialty cheese sandwiched between layers of red flying squid landed at Hachinohe Port. Squid and cheese, the deliciousness of these two play well together, creating an exquisite harmony. Ideal as a snack to be paired with drinks or enjoyed on its own. Also popular as a Hachinohe souvenir gift item.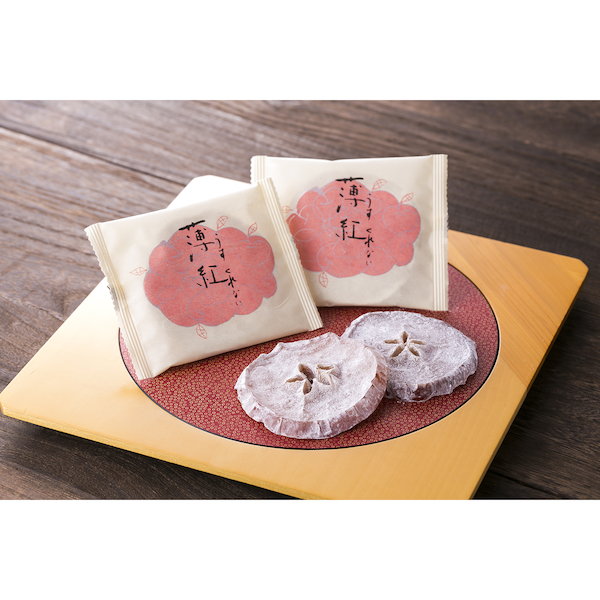 Usukurenai
Aomori City, Aomori Prefecture
Aomori Prefecture–grown Jonathan apples cut into rings, simmered with sugar, and dehydrated—dried fruit with a tender texture. Enjoy the invigorating tartness of the Jonathan apple, and also how the look of the sliced apple core resembles the flower of the apple tree.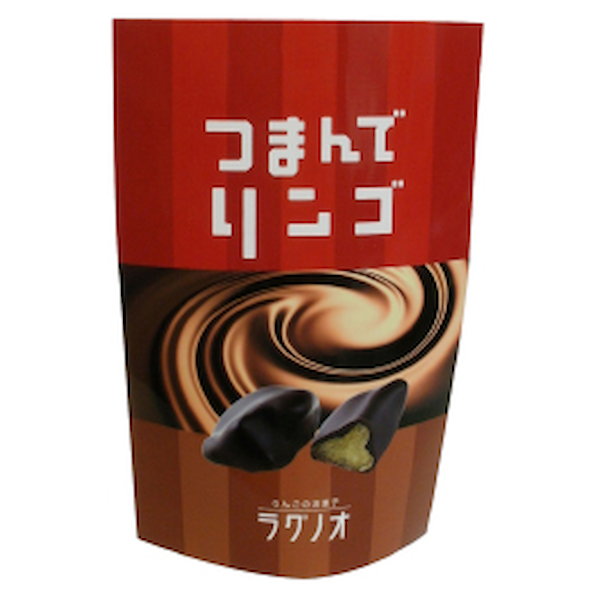 Tsuman de Ringo
Hirosaki City, Aomori Prefecture
Bittersweet morsels of dried apples cloaked in dark chocolate. Made with Aomori Prefecture–grown Fuji apples steeped in syrup, then carefully dehydrated.
Cheese senbei
Kuroishi City, Aomori Prefecture
Made with 100% Japan-grown wheat flour. Senbei crackers topped with cheese and baked until crisp and fragrant. The flavors of sesame and cheese are a superb match. Bite-sized, so ideal as a snack to be paired with drinks or enjoyed on its own.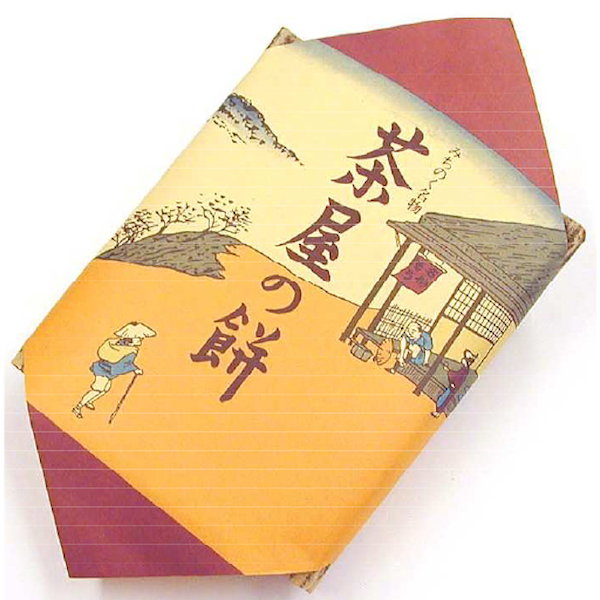 Chaya no Mochi
Hirosaki City, Aomori Prefecture
Tender, easy to eat bite-sized kinako mochi with walnuts, made of carefully kneaded gyuhi flour (mochi rice flour).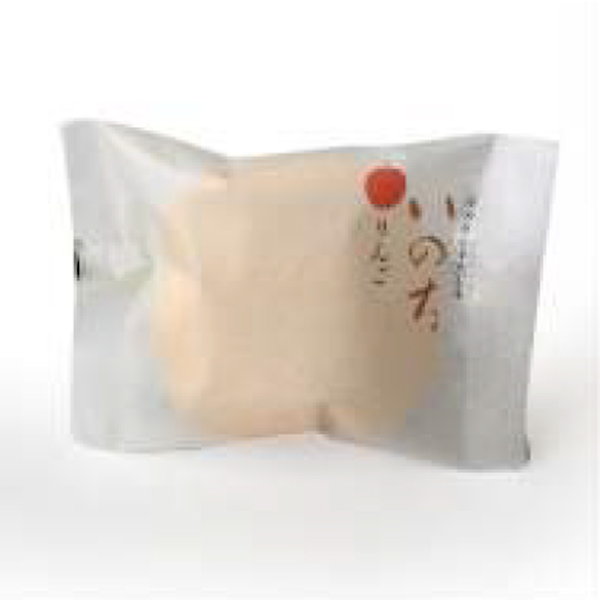 Inochi Ringo
Hirosaki City, Aomori Prefecture
Apple sauce with chunks of crisp apple, blended with a velvety custard cream that puts the flavor of egg to good use, sealed inside a pocket of fluffy cake.
Iwate Prefecture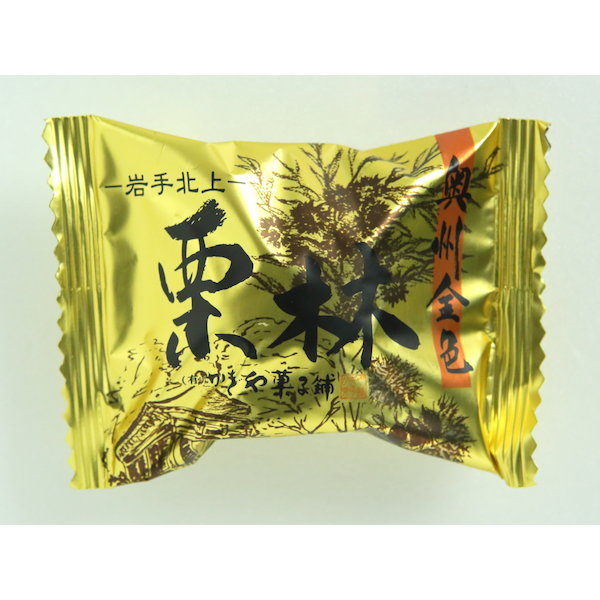 Kuribayashi -Chestnut Pie-
Kitakami City, Iwate Prefecture
The harmony of chestnut and shiro-an white sweet bean paste, wrapped in pie dough and baked until fragrant. Wrapped in pie crust, in the midst of the gentle flavor of shiro-an, we've placed a large, plump chestnut. An item full of chestnut flavor.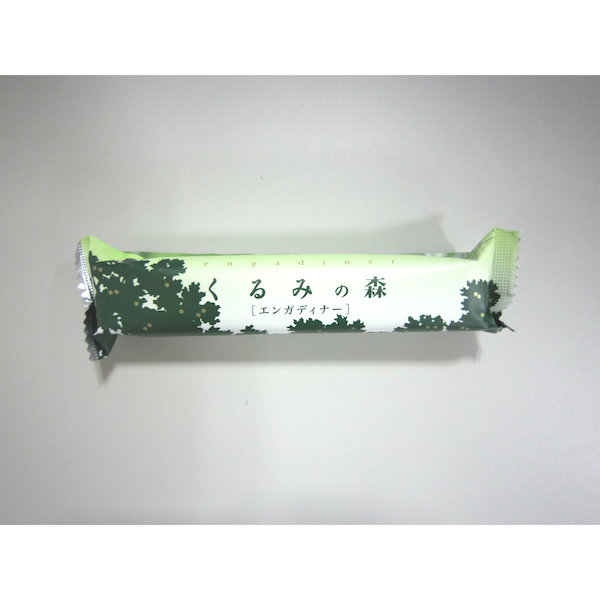 Kurumi-no-mori -Engadiner-
Morioka City, Iwate Prefecture
A crispy sandwich cookie filled with such things as hazelnuts and walnuts. A recommended sweet with hints of orange.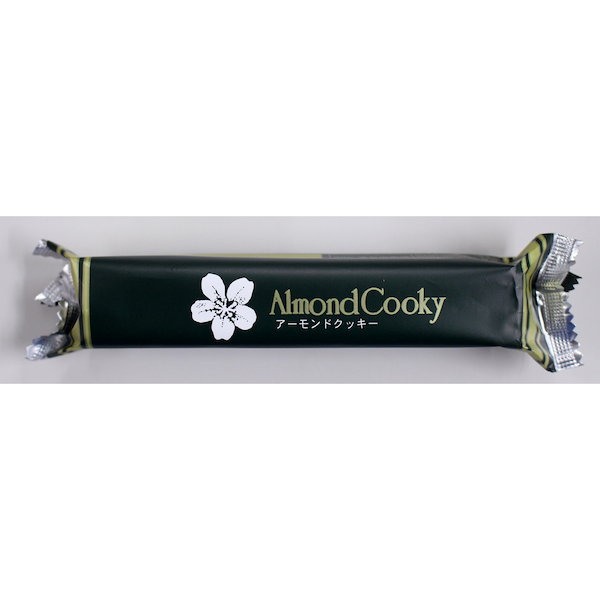 Almond cookies
Morioka City, Iwate Prefecture
A cookie with a pleasantly crumbly texture, topped with an abundance of almonds coated in caramel nougat. A cookie we recommend for its crispy texture and almond aroma.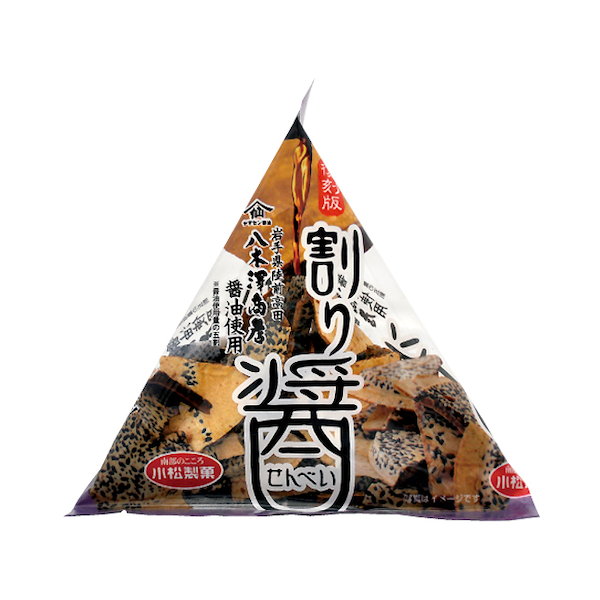 Warisho Senbei -Nanbu rice crackers-
Ninohe City, Iwate Prefecture
Senbei cracked on purpose, marinated with a soy sauce seasoning made according to a special recipe (made with 50% soy sauce from Iwate Prefecture's Yagisawa Shoten).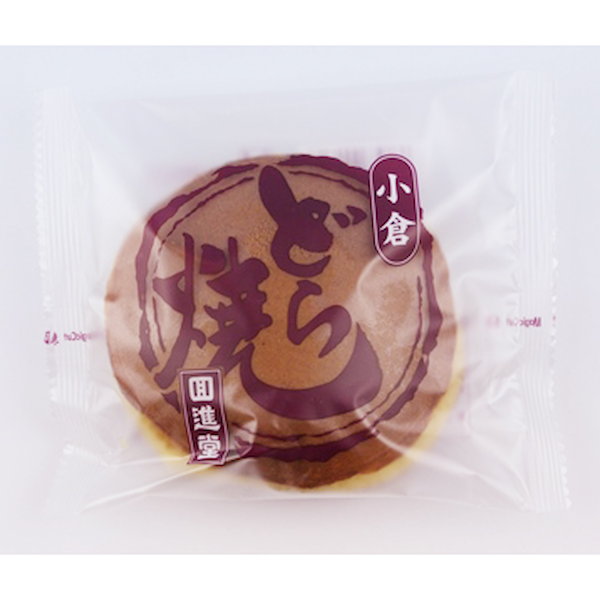 Ogura Dorayaki -adzuki bean paste pancake-
Oshu City, Iwate Prefecture
Ogura sweet bean paste made with great care by our artisans is sandwiched between rounds of fluffy dough. Absolutely try our dorayaki at least once.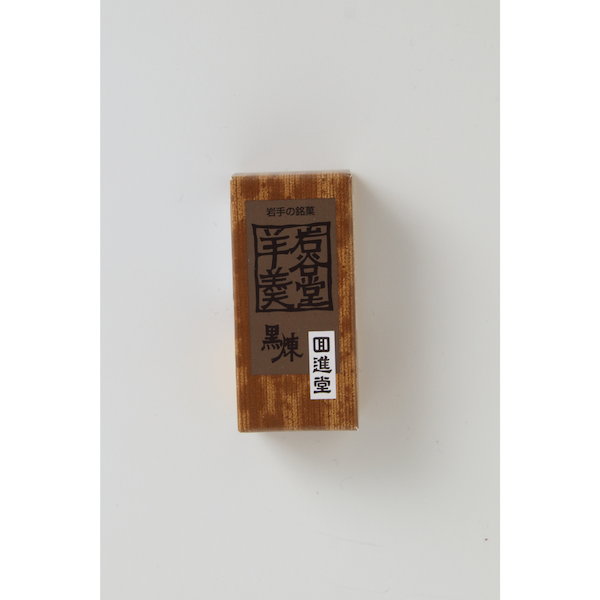 Iwayado Yokan Mini -raw sugar & sweet bean fudge-
Oshu City, Iwate Prefecture
Iwayado Yokan, the famous Iwate confection with over 300 years of history and tradition. Made with high-quality koshi-an sweet bean paste cooked in-house and blended with Okinawan brown sugar, this is a rich and chewy product. This type includes cutting tape so the yokan can be sliced into bite-sized pieces.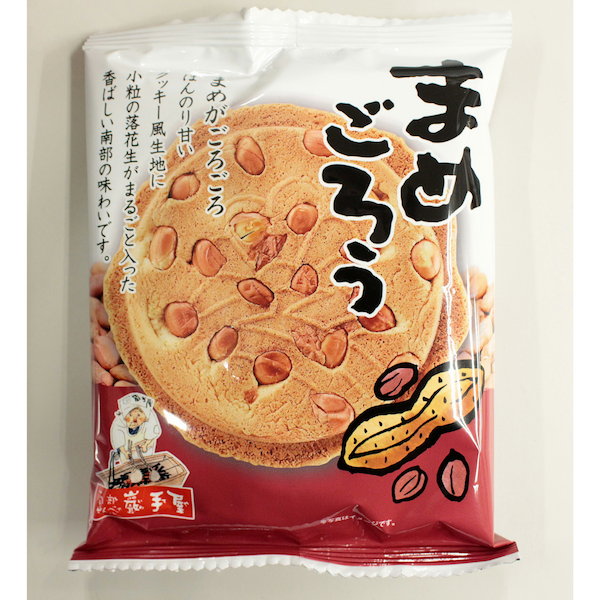 Mamegoro -Japanese crackers-
Ninohe City, Iwate Prefecture
With whole peanuts added to sweet cookie dough, Mamegoro is a popular senbei with the flavor of fragrant roasted nuts. Because they pair well with beverages like black tea and warm milk, we recommend Mamegoro as an afternoon snack.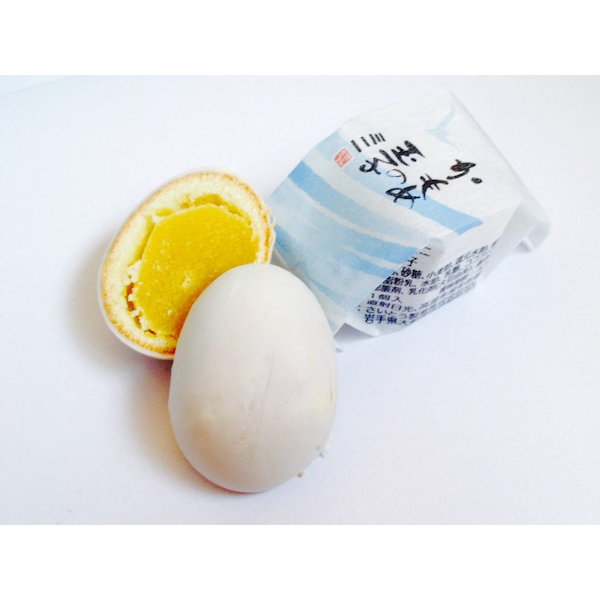 Kamome no Tamago
Ofunato City, Iwate Prefecture
A cute confection that looks just like an egg. White beans and egg yolk are blended together into a sweet paste, wrapped in sponge cake, and finished with a coating of white chocolate. The deliciousness of the combination of white chocolate and egg yolk sweet bean paste is superb!
Miyagi Prefecture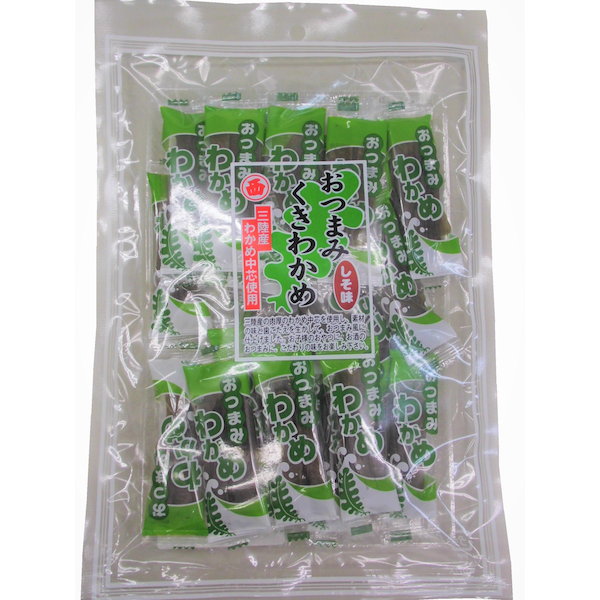 Otsumami kuki wakame shiso flavor
Kesennuma City, Miyagi Prefecture
Made using the meaty core of wakame seaweed (kuki wakame), sourced 100% from the Sanriku area. Putting the flavor and firm texture of kuki wakame to good use, we've pickled it in an original sauce that's a recipe unique to our company. Individually wapped to help keep hands from getting dirty.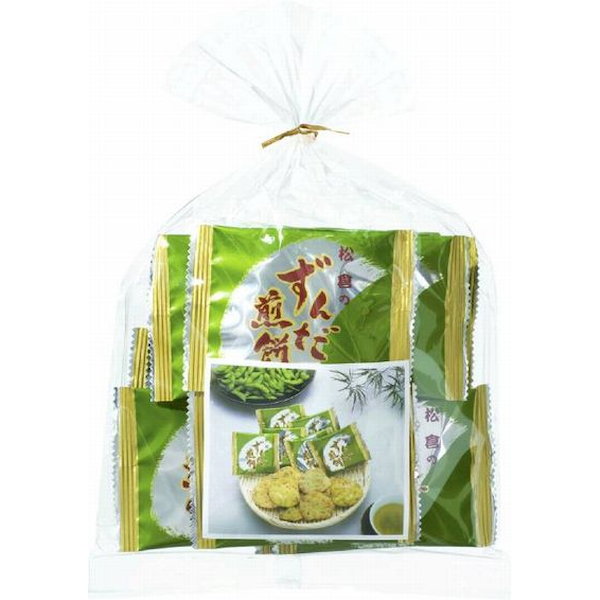 Zunda senbei
Osaki City, Miyagi Prefecture
The deliciousness of zunda, served up as a senbei rice cracker in a round mochi shape. It has a new deliciousness that calls to mind the chunky texture of zunda edamame paste.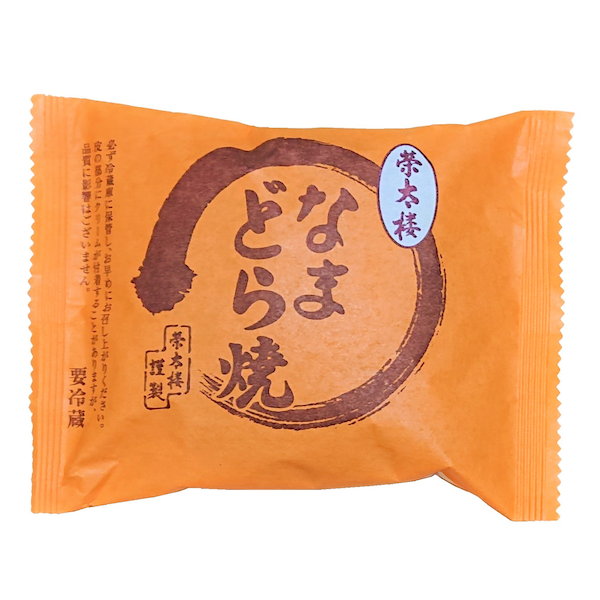 Nama dorayaki
Shiogama City, Miyagi Prefecture
A filling of fresh cream and carefully selected Hokkaido-grown adzuki beans mixed to create a creamy sweet bean paste, sandwiched between fluffy hotcakes made with plenty of honey. Made with great care one-by-one to preserve the natural flavor of our high-quality ingredients, these are Eitarou nama dorayaki.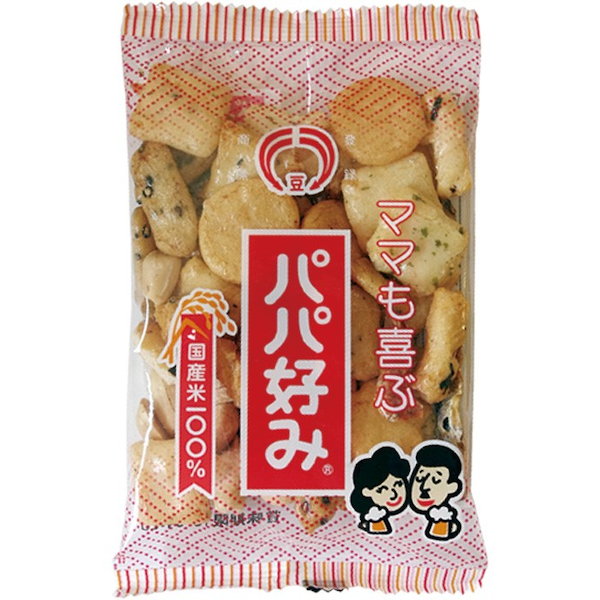 Papa-gonomi
Osaki City, Miyagi Prefecture
A signature product of Furukawa that's baked with care, Matukura Papa-gonomi is an oil-free snack mix of several kinds of arare rice crisps, dried mackerel, and peanuts. With the slogan "Mama will be delighted too! Papa-gonomi," it's suitable as a snack to pair with beer or as an accompaniment to tea, or as a gift item.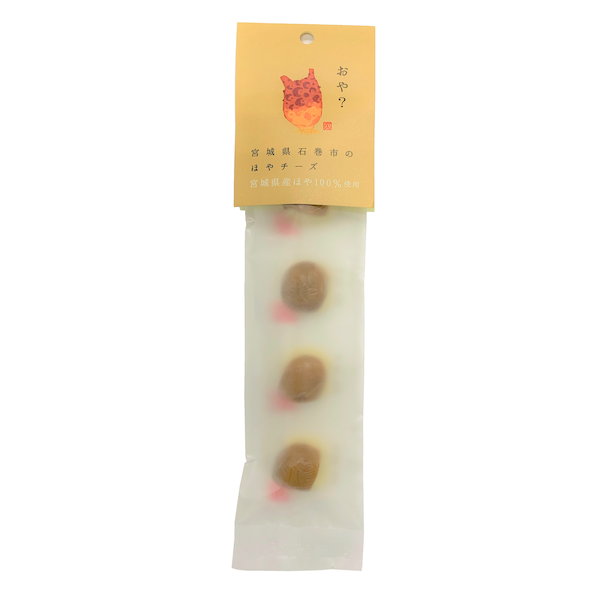 Hoya cheese
Ishinomaki City, Miyagi Prefecture
Made using hoya [sea squirt, sea pineapple] from the Sanriku Coast, one of Japan's leading hoya-cultivating regions. Hoya is often called "sea pineapple" due to its distinctive shape. This product is a blend of meaty dried hoya flesh grilled until fragrant, layered on top of cheese.
Omusubi senbei with nori
Ohira Village, Miyagi Prefecture
Omusubi-shaped senbei rice crackers wrapped with Miyagi Prefecture kanryu nori seaweed, with 12 senbei per pack. Packaged in a cute drawstring pouch with Musubi-maru, the mascot of Miyagi Prefecture, printed on it. Please relish our senbei—the flavor of rocky shores, with a crunch.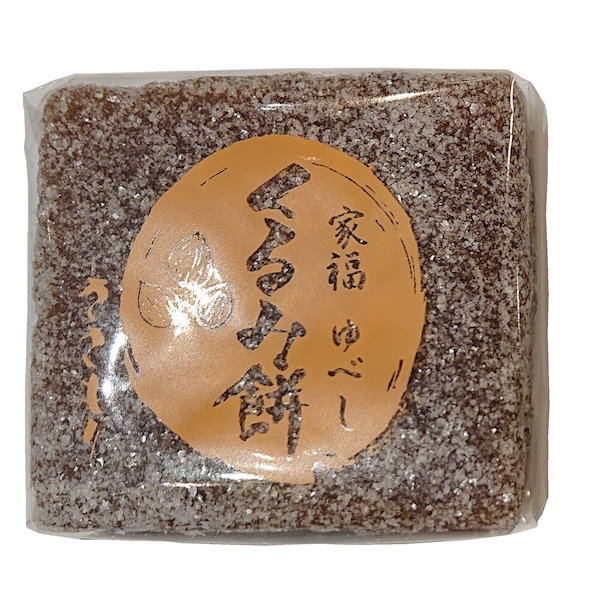 Kafuku yubeshi kurumi-mochi
Kakuda City, Miyagi Prefecture
Yubeshi dough made from mochi rice, sweeteners, and ingredients once considered luxury items: walnuts, sesame seeds, etc.; all mixed together and processed according to a method unique in that it involves steaming. We've faithfully revived that technique and recipe to bring you Sasamori Kashiho Kafuku yubeshi kurumi-mochi, one of our staple sweets.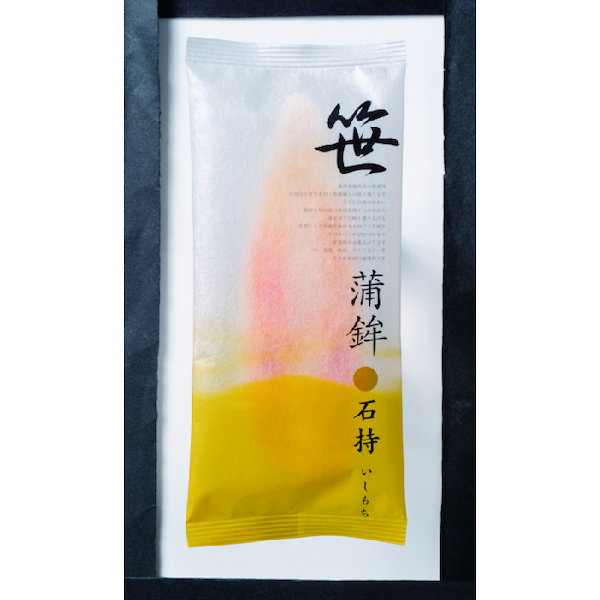 Sasa kamaboko ishimochi
Onagawa Town, Miyagi Prefecture
White-fleshed croaker has a suppleness and flavor worthy of kamaboko fishcakes, so we drew that flavor out to the maximum. Takamasa sasa kamaboko, made with fastidious care from start to finish.
Akita Prefecture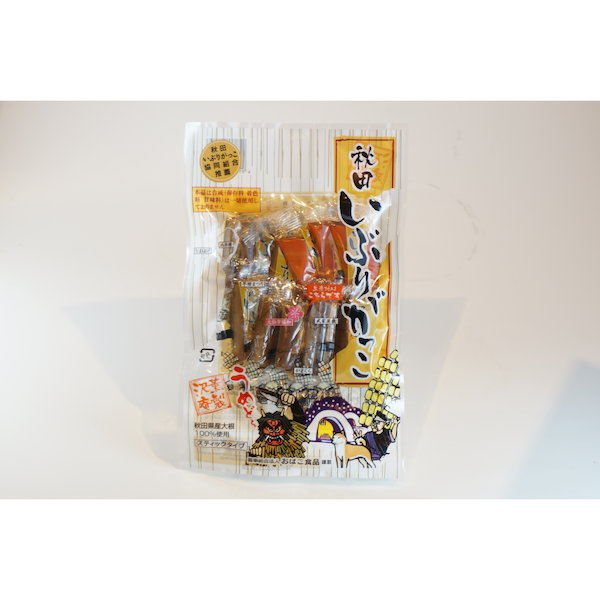 Iburi-gakko stick type
Daisen City, Akita Prefecture
Iburi-gakko is the local Akita nickname for a kind of takuan pickle, specifically, smoked daikon radish slowly pickled in a bed of rice bran. Smoking the daikon using the wood of broadleaf trees like cherry and oak is what gives iburi-gakko its distinctive flavor. This stick-type iburi-gakko is easy to eat.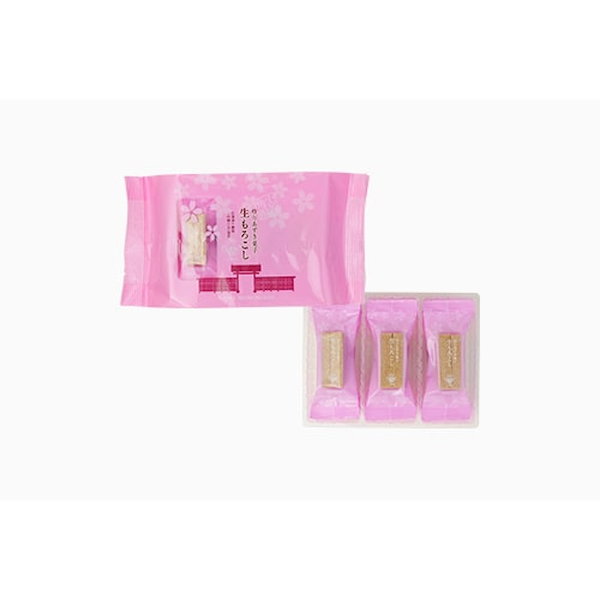 Nama-Morokoshi
Semboku City, Akita Prefecture
The origin of the skills and commitment of Morokoshian. The Nama, or no-bake Morokoshi, made in the original method without drying or grilling, and still has the aroma of roasted adzuki beans.Enjoy the natural taste of adzuki beans with the Plain flavor. Matcha flavor and Powdered Adzuki Paste flavor harmonizes the aroma and taste of adzuki beans. It has a refined taste.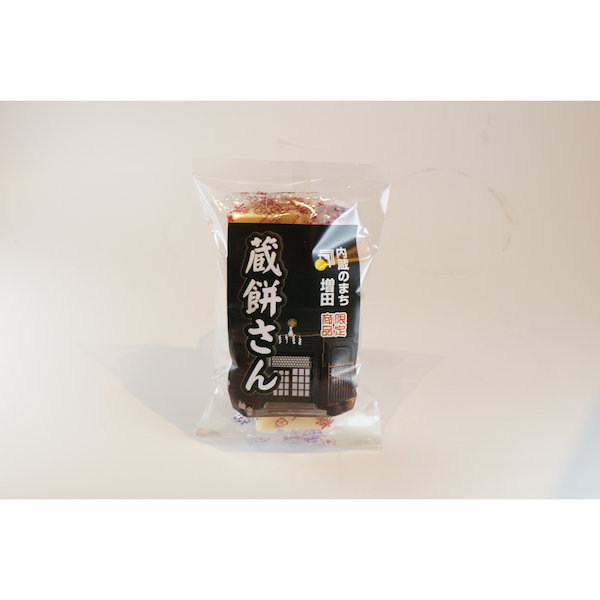 Kuramochi-san
Yokote City, Akita Prefecture
Dried mochi rice cakes fried in rice-bran oil, our Kuramochi-san come in three flavors: salt-seasoned agehoshi-mochi; miyuki, a sweet and spicy flavor seasoned with soy sauce and white sugar; and zarame-yuki, seasoned with brown sugar. With all three flavors in every pack, you can enjoy them all.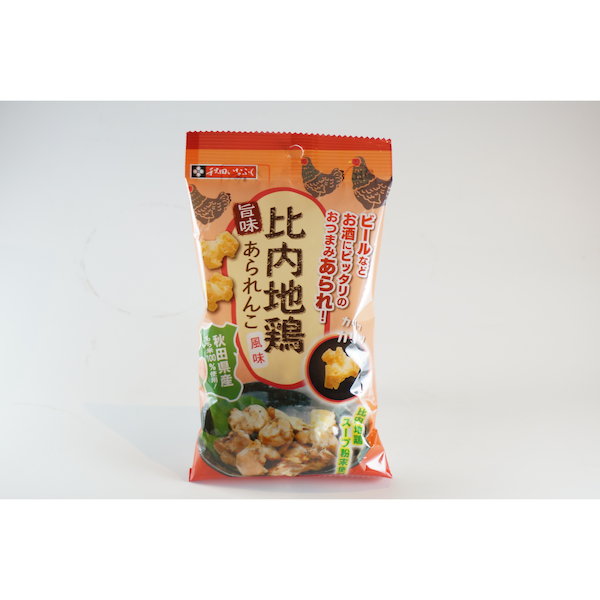 Ararenko Hinaijidori flavor
Akita City, Akita Prefecture
Delicious arare crisps made with mochi rice cultivated in the vast, mineral-rich farmland of Ogata Village, one of Japan's leading rice-growing areas. This version is seasoned with the flavor of local Hinai chicken. Recommended as a snack to enjoy with drinks or on its own.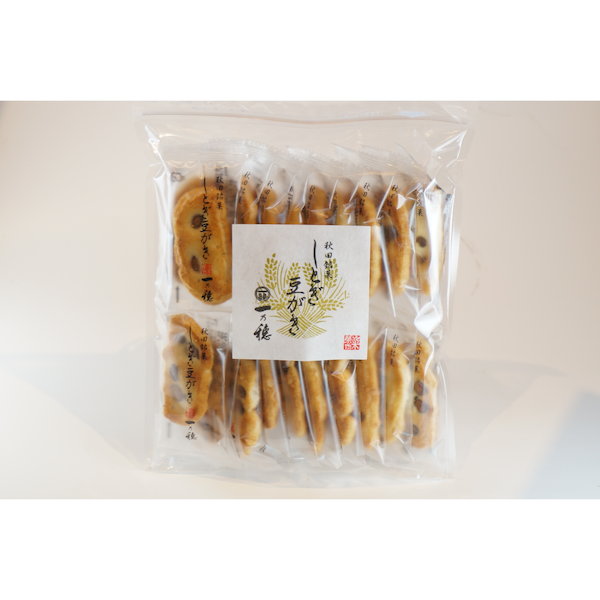 Shitogi mamegaki
Akita City, Akita Prefecture
Ichinoho Shitogi mamegaki: mochi with black beans mixed in and baked to a crisp. Made with delicious Akita rice, because we're particular about rice.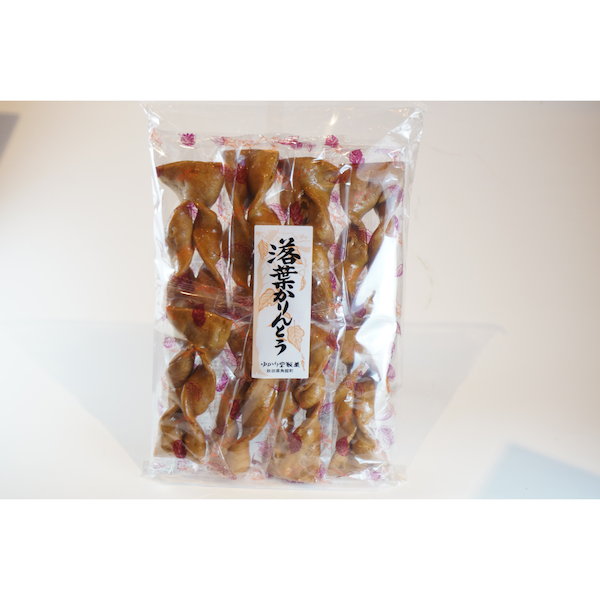 Ochiba karinto
Semboku City, Akita Prefecture
Yukarido's classic karinto, an inexpensive traditional sweet of Kakunodate. Handmade one by one with a twist shape added, our karinto are somewhat larger and more substantial than most. With a simple sweetness from the sugar glaze, they are easy to eat as well.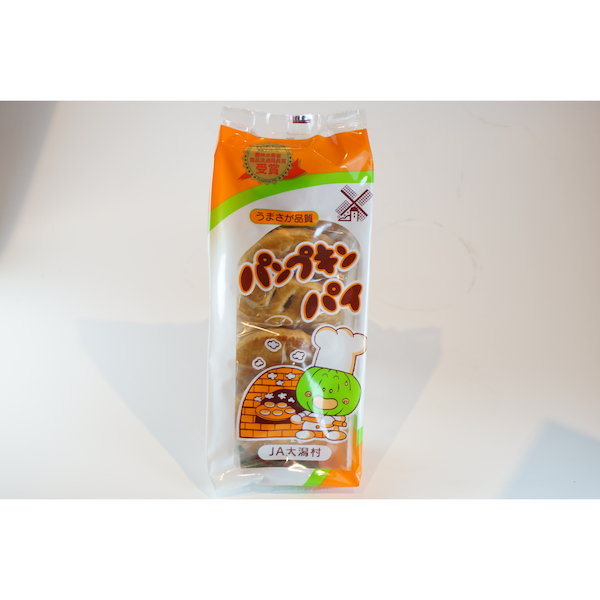 Pumpkin Pie
Ogata Village, Akita Prefecture
Our hand pies have a moderate sweetness and are handmade, baked carefully one by one. A filling of Kuri Taisho kabocha, a specialty of Ogata, is wrapped in buttery pie crust.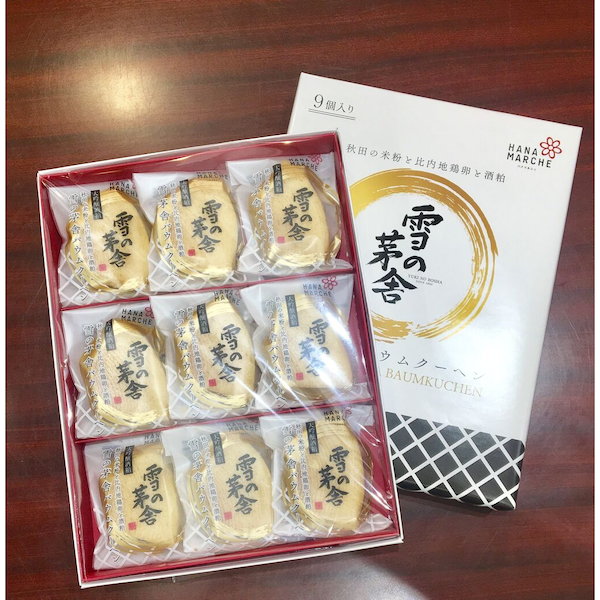 Yuki no Bosha baumkuchen
Yurihonjo City, Akita Prefecture
A moist baumkuchen chock-full of locally produced ingredients. Made using rice flour from rice-growing Akita, eggs from local Akita Hinai chickens, and sake lees from Akita's famous sake Yuki no Bosha Daiginjo-shu. The prominent flavor of sake lees makes this a baumkuchen with more than just sweetness.
Yamagata Prefecture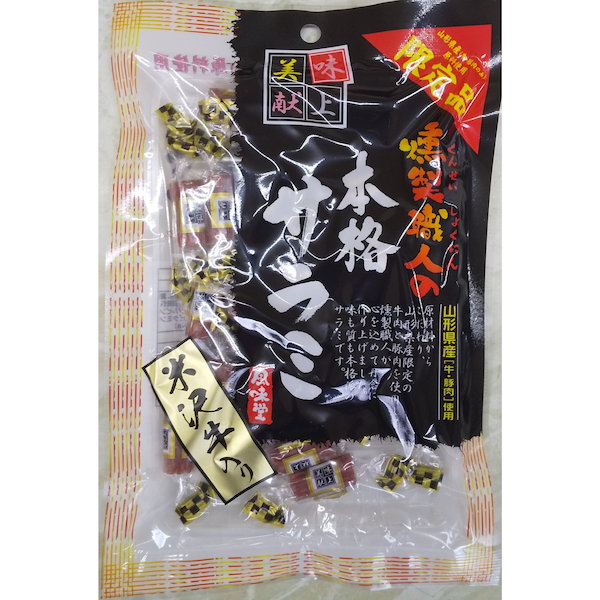 Honkaku Salami
Tendo City, Yamagata Prefecture
A pure beef-and-pork salami made with Yonezawa Beef, the representative beef brand of Yamagata. A choice product that allows you to enjoy the natural umami of meat to your fill. In Yamagata, this salami is often eaten as a snack.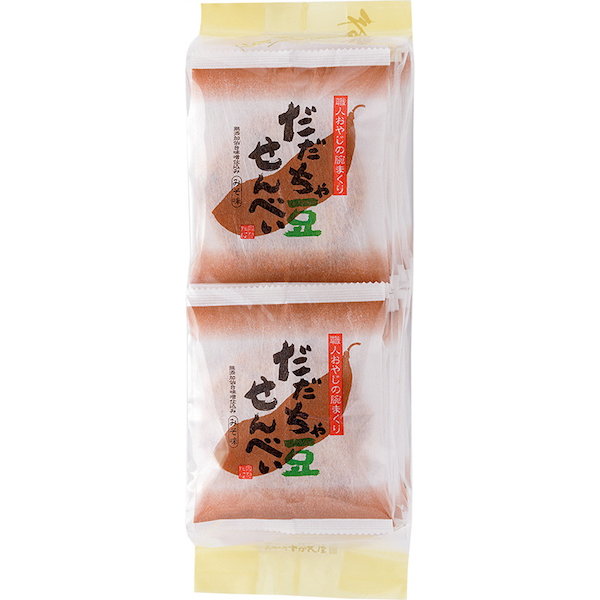 Dadacha-mame senbei miso flavor
Sagae City, Yamagata Prefecture
Miso-flavored senbei rice crackers from Tsuruoka, Yamagata made using dadacha-mame beans. A local native variety of soybean, dadacha-mame are cultivated with great care here in a very limited area of Tsuruoka City. These senbei rice crackers are a choice product that, with the umami of miso and flavor of dadacha-mame beans, you'll find yourself getting addicted to.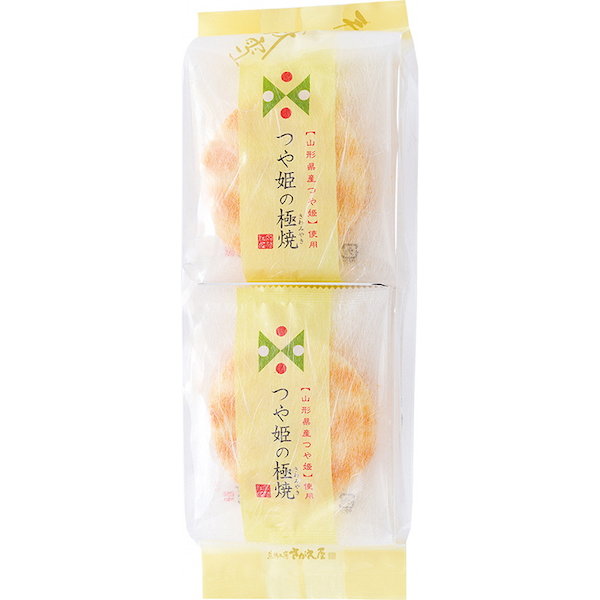 Tsuyahime no Kiwamiyaki
Sagae City, Yamagata Prefecture
Lightly salted senbei rice crackers made using 100% Tsuyahime, a Yamagata Prefecture brand of rice. Because we use the umami-rich Tsuyahime, you can taste the deliciousness of rice in every bite.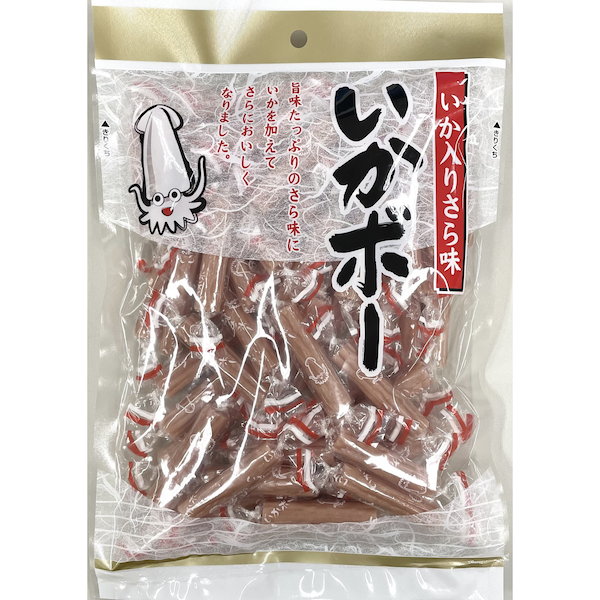 Ikabo Baby
Nanyo City, Yamagata Prefecture
A salami stick with squid, "Ikabo" is a popular snack in salami-loving Yamagata Prefecture. Simple squid-salami snacks that give a nice crunch when you bite into them. An unusual salami that boasts the added umami of squid.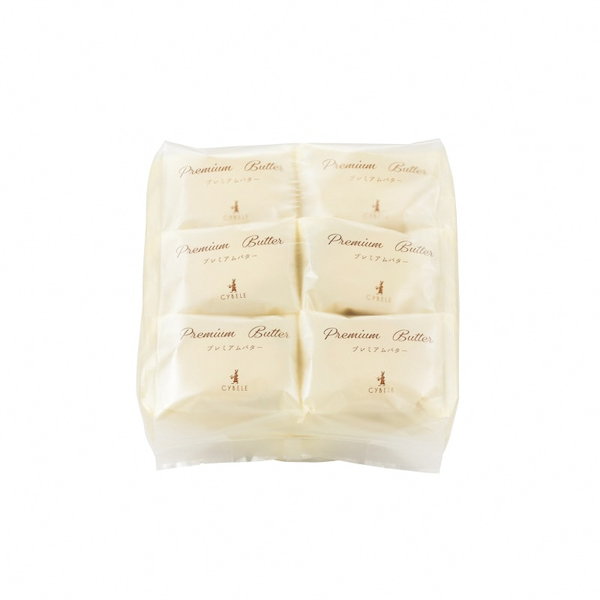 Premium Butter Rusk
Yamagata City, Yamagata Prefecture
Authentic French-bread rusk made in our factory in the foothills of the mountainous Yamagata-Zao area. A satisfying crunch, and the richness of fresh butter sweetened with just the right amount of carefully selected granulated sugar—you won't tire of these no matter how many you eat! This is our most popular rusk, a well-known Yamagata confection with classic flavor.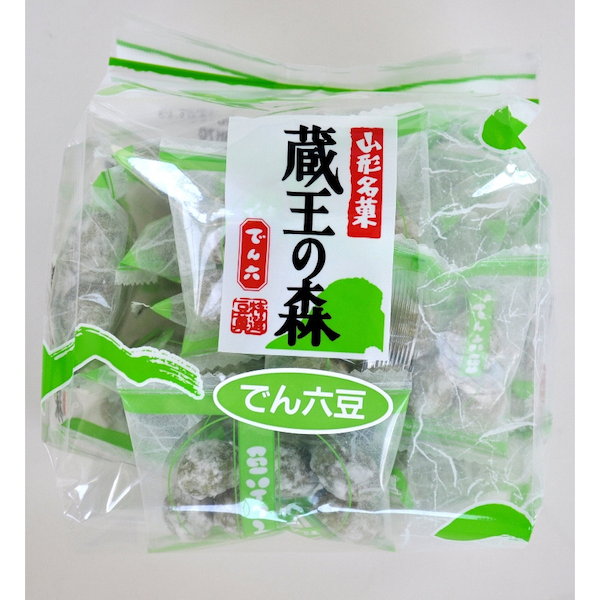 Zao no Mori Denroku-mame
Yamagata City, Yamagata Prefecture
Peanuts wrapped in a thin layer of sweet senbei batter. A popular item developed for use as a souvenir of Yamagata, it is produced at our factory located in the nature-rich foothills of the Zao area. Part of our Zao no Mori series, a line of products inspired by the pure water, fresh air, and rich nature of Zao.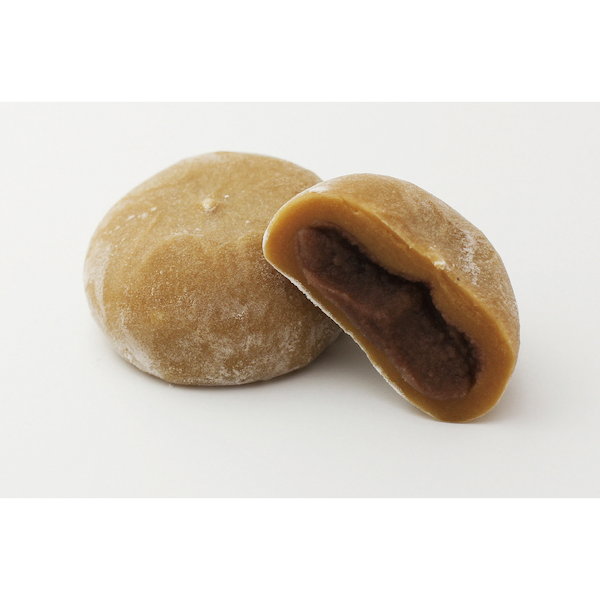 Tochimochi
Tsuruoka City, Yamagata Prefecture
Smooth and sweet koshi-an bean paste is wrapped in mochi made from Himenomochi rice with Japanese horse chestnuts kneaded into the dough. The bean paste is sweetened in moderation; take a big bite, and you'll find the aroma of Japanese horse chestnut gently filling your mouth.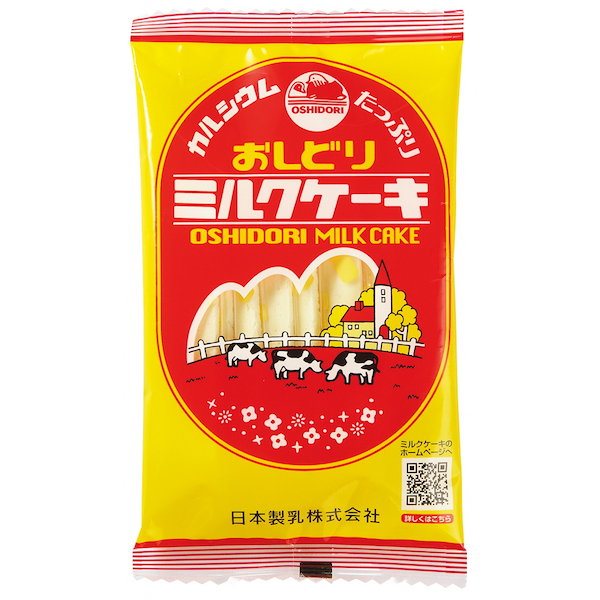 Oshidori Milk Cake
Takahata Town, Yamagata Prefecture
Our Milk Cake is a a mild candy made from cow's milk, a long-beloved souvenir representative of Yamagata. Rich in milk-derived protein and calcium from the milk, we recommend this item as "edible milk."
Fukushima Prefecture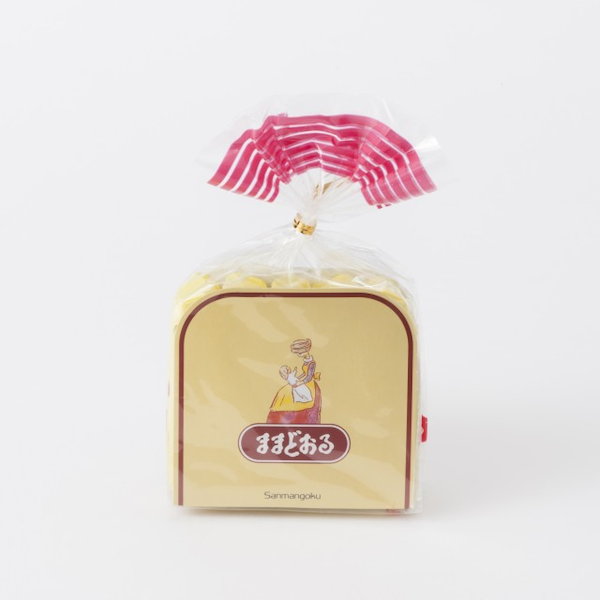 Mamador
Koriyama City, Fukushima Prefecture
Mamador, the gentle flavor that remains unchanged. A Japanese-style pastry of butter-based dough wrapped around milk-flavored sweet bean paste. In Spanish, "mamador" conjures up the image of "a child who drinks milk." As the representative sweet of Sanmangoku, it has become familiar to many.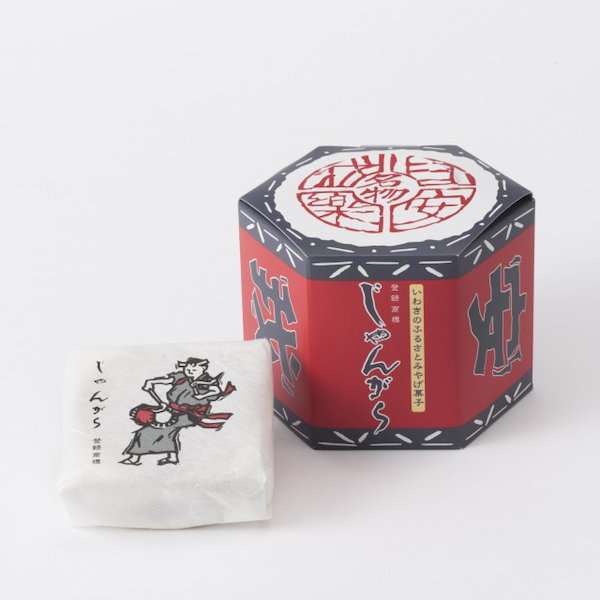 Jangara
Iwaki City, Fukushima Prefecture
Sandwiched between two of our signature chewy baked wafers is a sweet filling of ogura-an bean paste kneaded together with Hokkaido-grown dainagon adzuki beans. With its a down-home flavor and a name inspired by the Jangara Nenbutsu Odori folk dance, Jangara is a well-known sweet representative of Iwaki.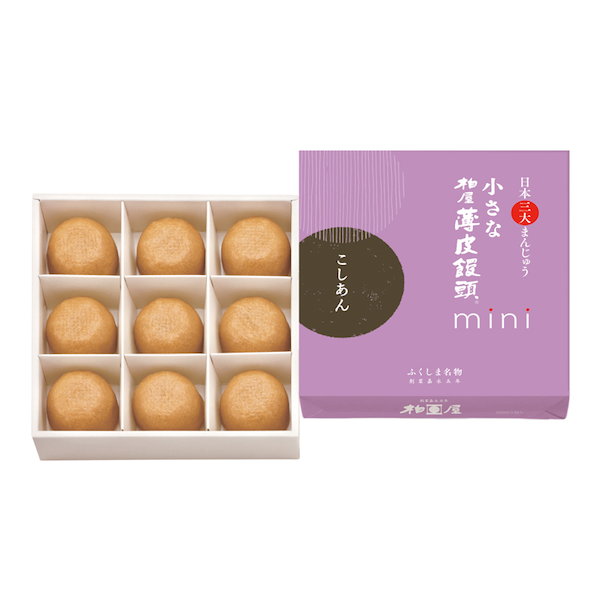 Small Kashiwaya Usukawa Manju Mini Koshi-an type
Koriyama City, Fukushima Prefecture
Kashiwaya has been around for about 150 years. Kashiwaya usukawa manju buns began with an idea that the first generation had, based on their belief that "healthy people need something to soothe their spirits, just as medicine soothes illnesses." Usukawa manju have a thin outer coating of batter stuffed with a filling of sweet bean paste, and are considered one of the Three Manju of Japan. Our mini manju are the same usukawa manju, made into a bite size.
Kaden Kurumi Yubeshi
Koriyama City, Fukushima Prefecture
Aromatic roasted walnuts kneaded into mochi with a hint of soy sauce, a traditional Japanese-style sweet. The making of yubeshi is a tradition we began around 300 years ago, and have passed down through to today. With a timeless flavor loved for generations, it has become a representative sweet of Fukushima that continues to be loved to this day.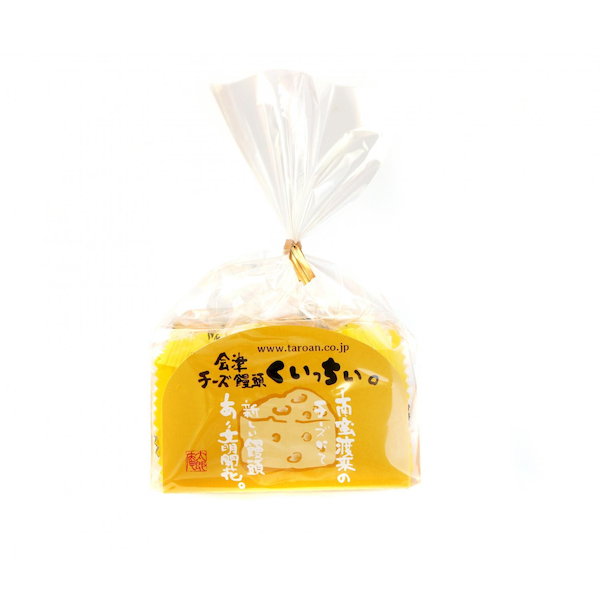 Kuitchii
Aizubange Town, Fukushima Prefecture
In the Aizu area, saying "kuitchii" means "want to eat." Our Kuitchii is a Western-inspired baked manju bun stuffed with a simple cheese filling, with cheese blended in to the wrapping batter as well. The rich aroma and flavor make it a popular item.
Imokuri Sataro
Fukushima City, Fukushima Prefecture
With its origins in local folk tales, Imokuri Sataro is a chestnut and sastsuma-imo sweet potato pastry masterpiece. It is a signature Fukushima confection offered to first-class passengers on domestic flights.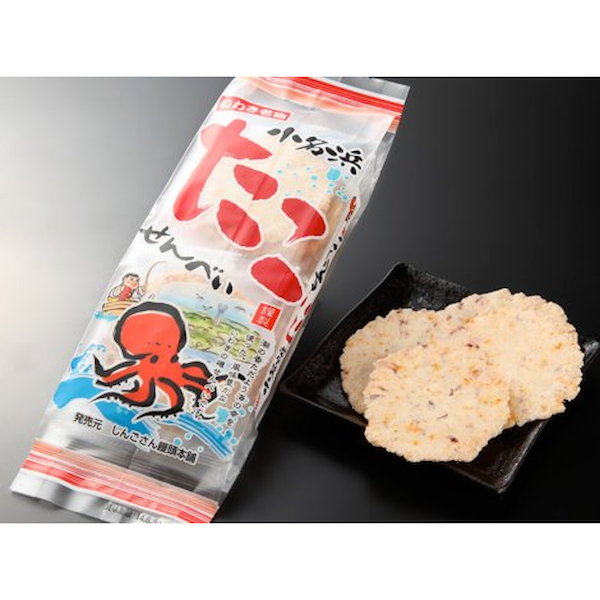 Onahama Tako Senbei
Iwaki City, Fukushima Prefecture
The scent of rocky shores meets the rich flavor of seafood—this is the taste of Onahama octopus senbei crackers. With two senbei per bag, they make an ideal souvenir gift.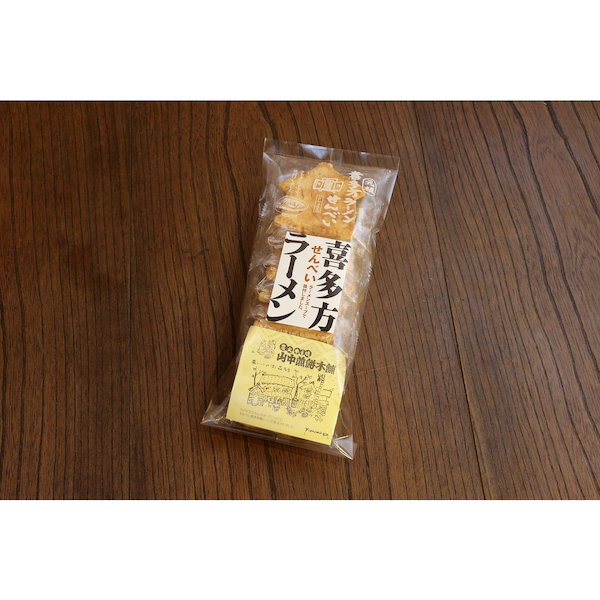 Kitakata Ramen Senbei
Kitakata City, Fukushima Prefecture
Crisp senbei rice crackers seasoned with ground black pepper and the flavor of ramen broth. These senbei are shaped like a traditional kura storehouse, a symbol of Kitakata.
Niigata Prefecture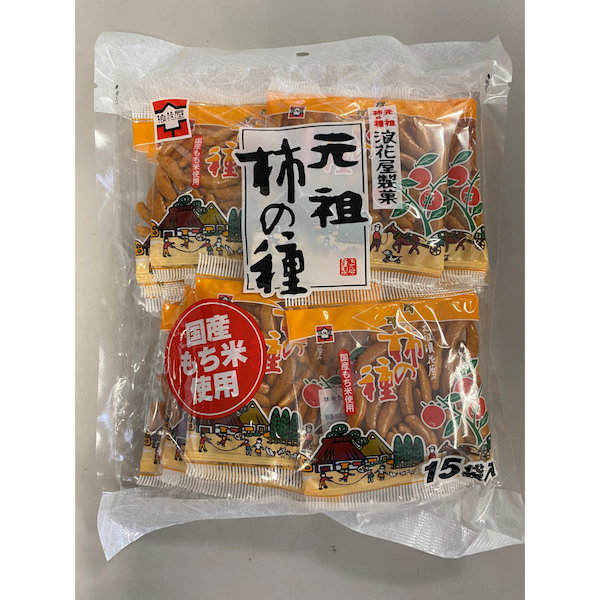 Ganso kaki-no-tane
Nagaoka City, Niigata Prefecture
Enjoy the traditional flavor of Ganso kaki-no-tane, made with Japan-grown mochi rice. Though the slightly spicy, savory flavor is delicious on its own, we also recommend our kaki-no-tane as a snack to enjoy with tea, sake, or beer. Ganso kaki-no-tane are sold in value packs of snack-sized bags filled with just kaki-no-tane—no fillers!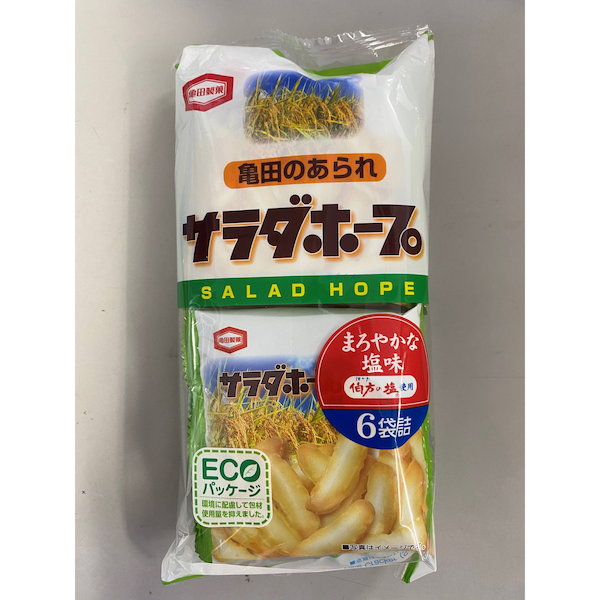 Salad Hope
Niigata City, Niigata Prefecture
Enjoy the nostalgic flavor of this salty snack, an old Niigata standby. As a treat for children, to something to serve with sake or tea, Salad Hope is a great all-purpose snack.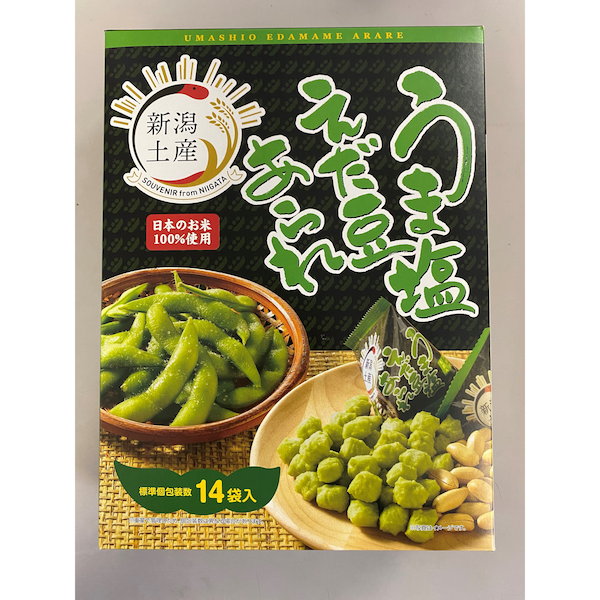 Umashio edamame arare
Nagaoka City, Niigata Prefecture
We've reproduced the flavor of edamame in this crunchy arare snack. Using just the right amount of salt, we draw out the savoriness of edamame. Also delicious with peanuts added! Sold in packs of individually-wrapped snack-sized bags.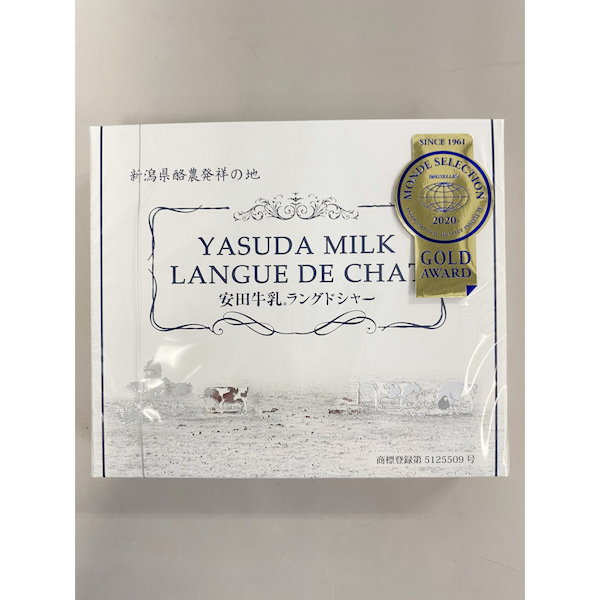 Yasuda milk langue de chat
Nagaoka City, Niigata Prefecture
"Langue de chat" means "cat's tongue" in French. We've made these white chocolate sandwich cookies extra flavorful by making them with Yasuda milk, milk from cows raised in an area blessed with rich nature.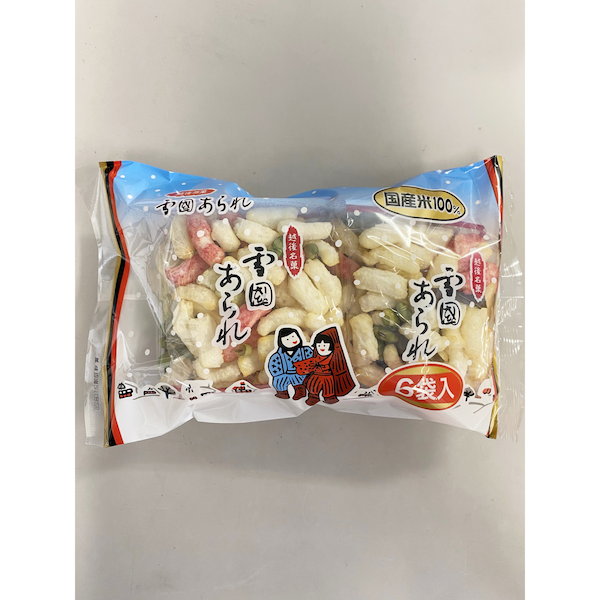 Yukiguni arare
Niigata City, Niigata Prefecture
Our arare rice snacks are made with pure Japan-grown mochi rice as the base ingredient, seasoned with shrimp and aonori, and garnished with soy beans and kombu as a finishing touch. Sold in packs of six snack-sized bags.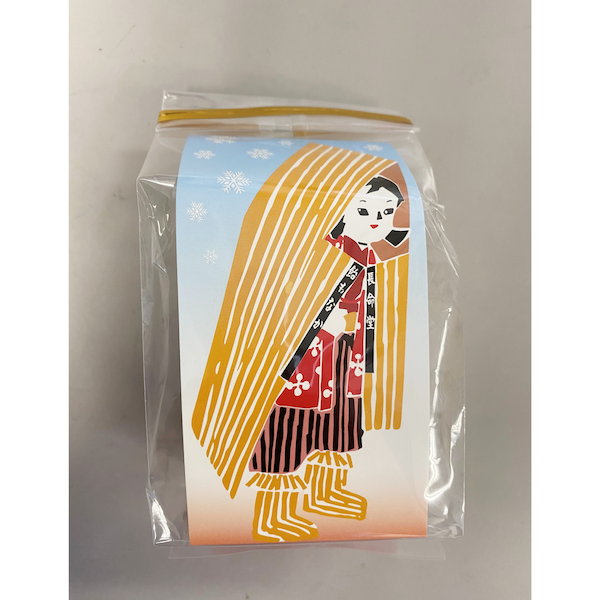 Ame monaka
Nagaoka City, Niigata Prefecture
Our ame monaka recipe dates back to 1912, the year our company was founded. An exquisite confection made of mizuame syrup encased between monaka wafers, it boasts a gentle sweetness and toasty fragrance—and has become a signature sweet of Nagaoka. Please try it as an accompaniment to tea.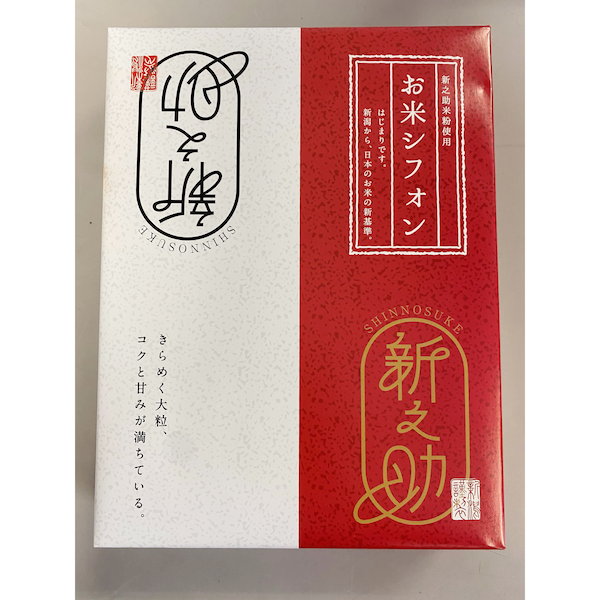 Okome chiffon
Niigata City, Niigata Prefecture
A chiffon cake made with Niigata Prefecture–brand Shinnosuke rice flour, baked to a light-as-air texture and filled with custard cream.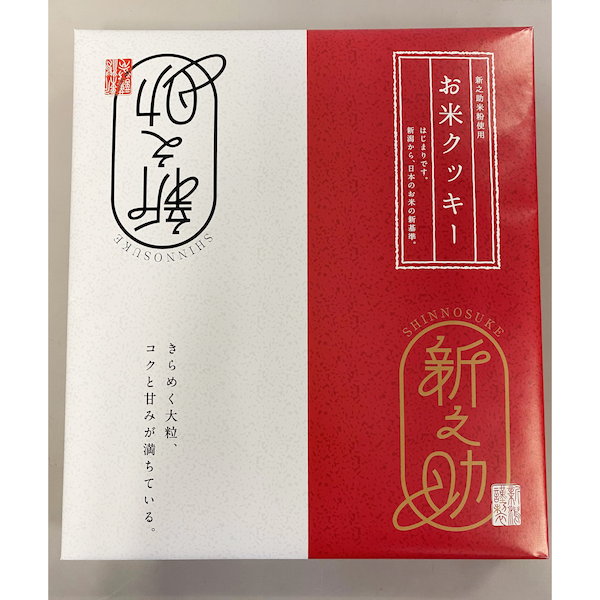 Okome cookies
Niigata City, Niigata Prefecture
Crispy baked cookies with arare crumbles mixed in for extra crunch. The arare is made from Niigata Prefecture–brand Shinnosuke rice. Recommended as a souvenir.
Sendai City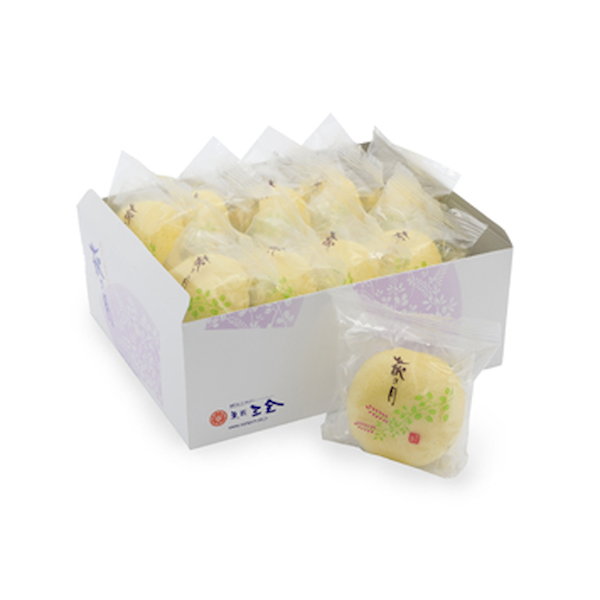 Hagi no Tsuki
Sendai City, Miyagi Prefecture
The famous confection Hagi no Tsuki, inspired by the harvest moon floating in the Miyagino sky, bush clovers in full bloom. A generous portion of custard cream—a mellow and gentle flavor made according to our signature recipe—wrapped in light and fluffy castella cake.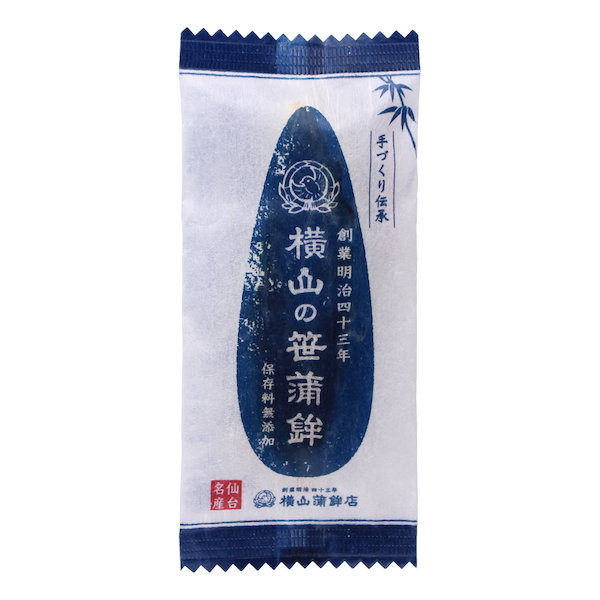 Sasa kamaboko
Sendai City, Miyagi Prefecture
Fishcakes with deep flavor, firm texture, and the sizzling aroma of edges grilled to a golden brown. Using molds carved from cherry wood, each fishcake is shaped by hand, then roasted over a gas grill. Made without artificial preservatives, we put the flavor of our ingredients to good use.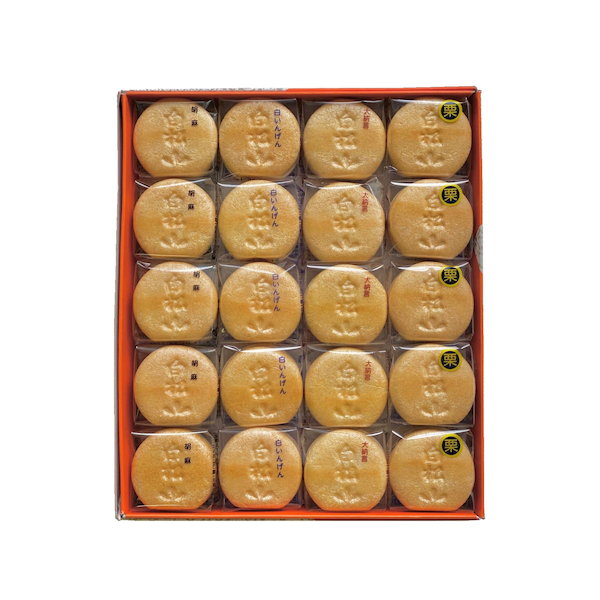 Shiramatsu ga Monaka Mini
Sendai City, Miyagi Prefecture
The pride of Shiramatsu: monaka made with fragrant baked wafers, and bean paste with a full-bodied sweetness. The secret to their deliciousness lies in our safe and reliable ingredients, and in the techiniques which have been passed down through generations of Shiramatsu artisans. (Our sweet bean paste is made exclusively with beans sourced from Hokkaido; our monaka wafers are made using mochi rice grown in our own fields.)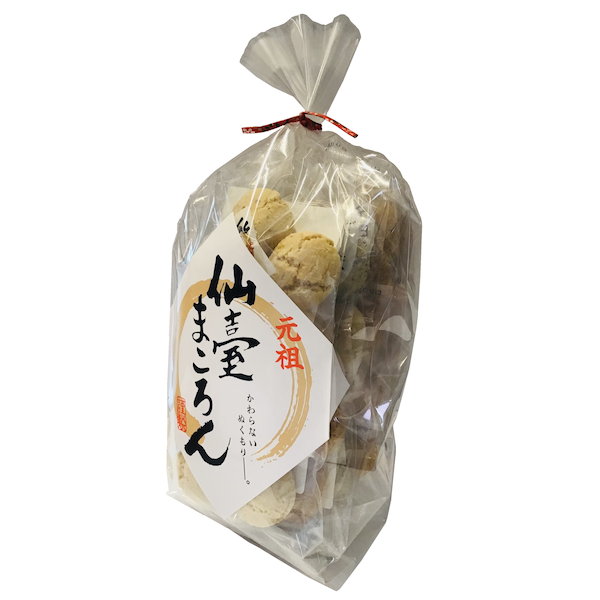 Sendai Makoron mini pack
Sendai City, Miyagi Prefecture
Sendai Makoron, a well-known confection of Sendai. House-roasted peanuts are folded into a meringue of egg and sugar, then baked according to a traditional method until fragrant. Our mini packs contain an assortment of five flavors (plain, brown sugar, sesame, chocolate, and apple), two of each, for a total of ten Makoron cookies per pack.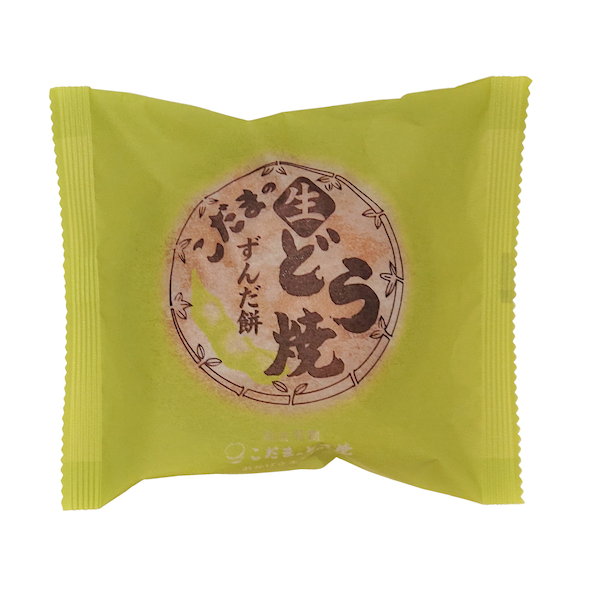 Zunda mochi nama cream dorayaki
Sendai City, Miyagi Prefecture
Sendai's famous zunda mochi, reimagined as a filling for nama dorayaki.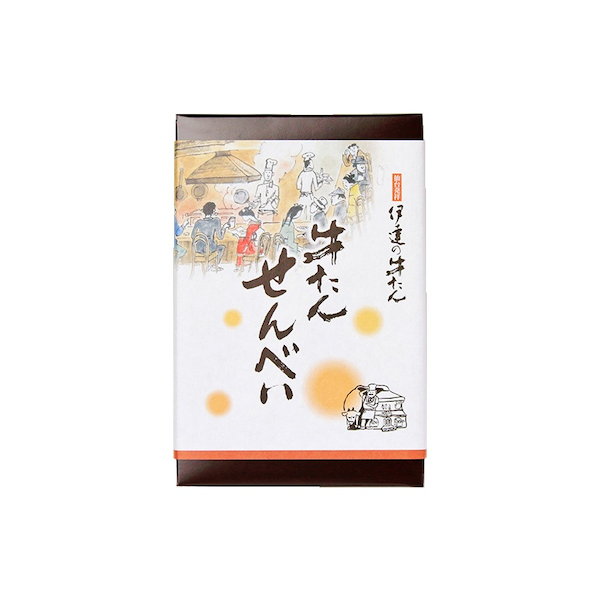 Gyutan senbei
Sendai City, Miyagi Prefecture
Smoked gyutan, mixed into batter and baked. Senbei crackers full of umami and the aroma of smoked gyutan.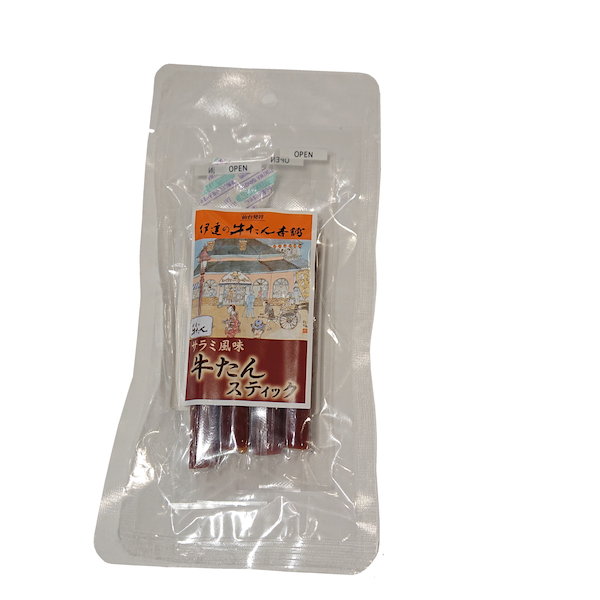 Salami fumi gyutan stick
Sendai City, Miyagi Prefecture
Salami-like gyutan sticks full of savory umami flavor.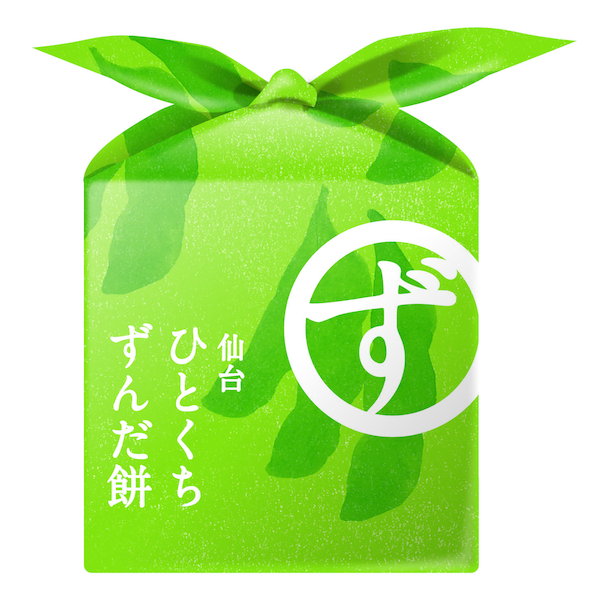 Hitokuchi zunda mochi
Sendai City, Miyagi Prefecture
Bite-sized morsels of zunda mochi, sweet zunda bean paste wrapped in mochi rice cakes made with Miyagi Prefecture–grown Miyako-gane mochi rice. A local Sendai flavor loved by Lord Masamune, tailored to suit modern tastes.