Snow experience from the Tohoku region(Indoors and outdoors)
Visitors can enjoy the beauty of snow which is one of tourism resources symbolic of the Tohoku region virtually through VR images in mid-summer Tokyo. In addition, a real snow experience will be available for a limited time.
Snow experience (indoors)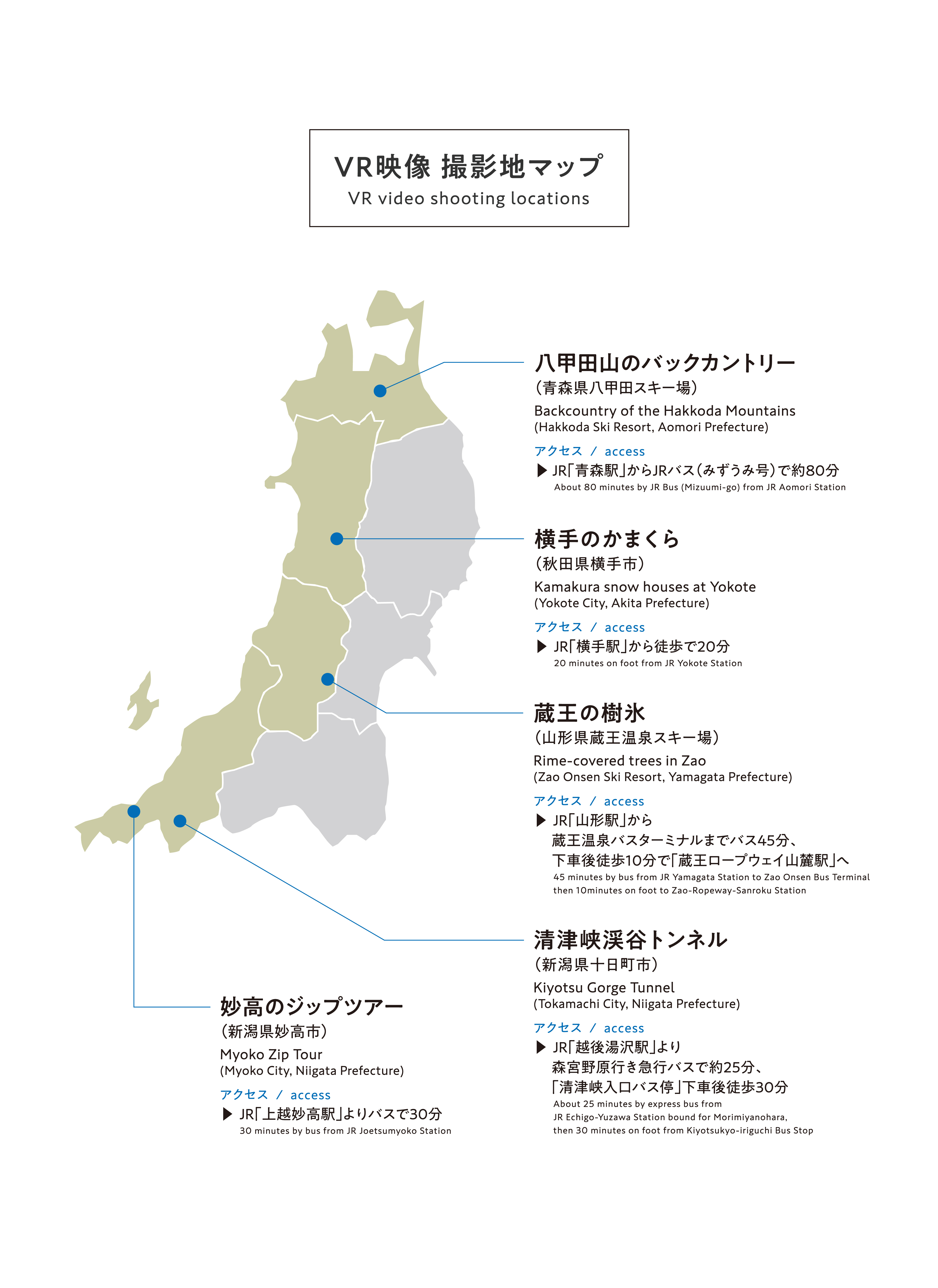 Snow experience (outdoors)
The project took place on the dates noted below. Thank you so much for visiting the venue!
You can see the state of the day from here
Schedule
●Sun. July 25
[Snow of Yamagata Prefecture]
●Wed. August 4
[Snow of Niigata Prefecture]
Open time
11:00~19:00
Location
AKIBA_SQUARE, Savonius Square